The Virtual U3A

The Virtual U3A (vU3a), which went live in January 2009, is an online-only U3A experience for those who are rendered isolated in some way by circumstances or geography and unable to play a full part in a terrestrial U3A. More information is available on the public website where one can also apply for membership.
Why not pay it a visit?
Virtual U3A Website
If you know anyone who might benefit, please pass the information on.


Exploring London Group 8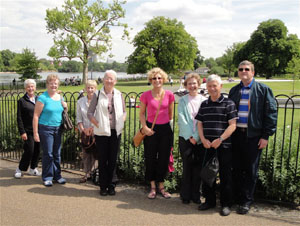 Walk around the Royal Parks.


Hoddesdon Heritage Weekend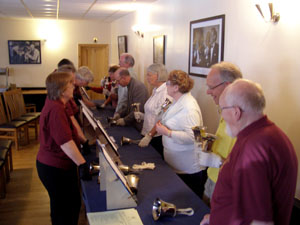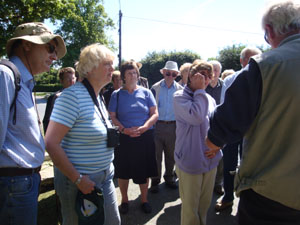 June Crew's Good Friday Nature Walk
Hertford Heath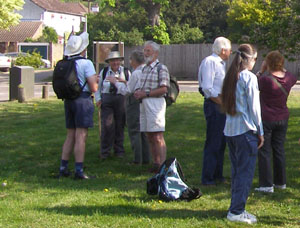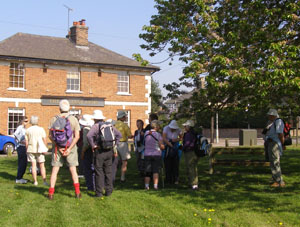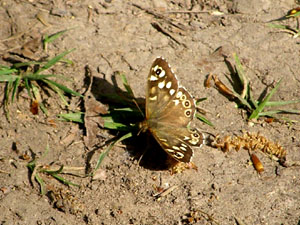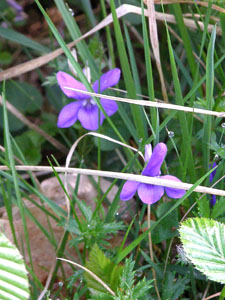 Dear Members,

Main Meetings of LVU3A recommenced at The Spotlight on

11th April 2022
.

Our National Office, the Third Age Trust ("TAT") issues monthly

online

newsletters full of great ideas on how to stay connected and involved. The TAT has asked committees to encourage members to sign up for the newsletter, which can be accessed from the link below:



Either click on the link (or type the website name into your address bar) and then scroll down to the foot of the main page. Under the heading Quick Links there is a heading "Newsletter Signup". Click on this and you are taken to a page where you can input your details and receive the newsletter.

I hope you find this helpful.

Glynis Evans, Chair

_________________________________________________

NEWSLETTER
Our monthly newsletter has been produced as a downloadable (pdf) file, which should be compatible with any computer. It contains information covering meeting dates, forthcoming events, our Groups etc.

To view the latest edition please "click" on the link:-

NEWSLETTER

Please note that contact details (phone numbers, e-mail addresses etc) for Group Leaders and Committee Members are

not

shown in this on-line version of the Newsletter, as this is open to anyone with access to the internet, and we wish to protect this information.

Therefore members need to refer to the paper copy you may have collected at a meeting (or a copy may have been emailed to you direct, or posted to members not on email), as those versions contain personal contact information.

Anyone

can use the club's email system to make contact with us - please refer to the left hand margin on the 'CONTACTS' page for details.
_________________________________________________________
MEMBER LINK
The Third Age Trust (TAT) has informed us about an initiative for all u3a members called Member Link. The aim is to ensure that every member in every U3A can still participate in U3A life. There is a link below to click on which will take you to a page about the scheme, where you can download and print a colour or black and white leaflet. It may give you some ideas for things to do. To go to the page, which is on the main U3A website, please "click" on the link:-

https://www.u3a.org.uk/member-link
_________________________________________________________
| | | |
| --- | --- | --- |
| | FACEBOOK | |
_______________________________________________________
SEE WHAT OUR U3A CAN OFFER YOU

One of our members, John Astin, produced another excellent video in December 2019 showing what happens at
Lea Valley
U3A. Sadly John passed away in March 2021.
The video includes comments from a few members who explain what joining us has meant to them, and an insight into what some of our groups get up to.

It is available to watch on YouTube.To view, please click on the link below:

https://www.youtube.com/watch?v=3ECUfIJ7nn8
_________________________________________________________

CHAIRMAN'S CORNER
(COPIED FROM THE JUNE 2022 NEWSLETTER)


Hello again!

I hope that those of you who came to our inaugural John Astin Legacy talk last month really enjoyed it. Christine Walkden was a very entertaining and earthy speaker (in more ways than one!).

It was great to see so many of our members back at the Spotlight, but, like so many other organisations, we are still down in numbers since the start of the pandemic, so we really do need to recruit more members.

If you have friends or neighbours who are no longer in full-time employment, please encourage them to join, or at least try us out. Non-members are more than welcome to come to our main meetings to see what it is all about. Perhaps when you have finished with your newsletter you could pass it on to a non-member so they can see what we are all about.

I am making some headway into visiting groups which I previously not been to and consequently I have met so many more of our wonderful members as well as visiting lovely places and gardens and enjoying some great food. I am planning to continue to visit more groups although in the warmer summer months I tend to have less time - my love of the great outdoors means that I tend to go away camping a fair bit. In writing this a thought has just occurred to me – are there any other like-minded people interested enough to form a LVU3A Camping Group? If so, please contact me, I am more than happy to lead such a group.

In May I attended the East of England u3a conference which was both interesting and informative. One thing that came through very strongly was that the strength of a u3a comes down to the contributions made by it's members. This is an idea I hold dear – I remember speaking at one of our meetings at Stanborough's that the LVU3A isn't just about what you get out of it, but just as much about what you put in.

We are blessed to have so many committed group leaders and helpers and, of course, Pam's People, but is there anybody else who can offer to help in some way, however small? In particular we need someone to help out on the door at our next Spotlight meeting as our Membership Secretaries, Sara and David are going to be away on holiday. Our former Membership Secretary Tony Crowther will be there but it can be quite busy at times and it would be great if someone could help him. It is simply a case of being there – nothing particularly onerous! If you think you can help, please contact me.

Please remember to bring any plastic bottle tops, stamps and unwanted spectacles along to our next meeting.
I know many of you have already renewed your membership, but if you are yet to do it you will find the renewal form on the LVU3A website at
https://www.lvu3a.org.uk/memform2022.pdf

Just print it off and complete it, then follow the instructions on the form. If you haven't got a printer, or access to the internet, just get in touch with me or our Membership Secretaries, Sara and David Pracy, and we can pop one in the post for you.

Glynis Evans
Chairman
Learn Laugh Live
__________________________________________________________________________________
FORTHCOMING EVENTS FOR YOUR DIARY
To see posters containing details of each event, please click on the appropriate link.
1.

Monday 11th July

- Garden Party (outside, weather permitting) c
elebrating
Lea Valley U3A's 30th birthday and The Queen's Platinum Jubilee. SAVE THE DATE! Details to follow:-


2.

Monday 8th August
- Roy Smart – "Wallis Simpson and the Abdication Crisis of 1936 – The Year of The Three Kings!":-


3.

Monday 12th September
-
Steve Dimmer – "Ooh Matron! A History of the 'Carry On' Films"


4.

Monday 10th October

– Howard Slater - "Francis Albert Sinatra – 'Old Blue Eyes"


5.

Monday 17th October

– Quiz - see below for details.

6.

Monday 14th November

– Alan Haines - "Baby Boomer Nostalgia Show - Part 2"


__________________________________________________________________________

Are You Missing Your Line Dancing Sessions?
Good news - we now have a tutor for line dancing if there is sufficient support to run the classes again.

If you would be interested in joining a line dancing group, please get in touch with our new Groups Co-ordinator, Ros Maxey, on

lvu3agroups@aol.com

as soon as possible.

We also need someone to volunteer to be the group leader, otherwise the classcannot go ahead. This could be two people sharing the role.

Look forward to hearing from you!

Ros
| | | |
| --- | --- | --- |
| | LVU3A's 15th FUN QUIZ – Mon 17th Oct 2022 1:30pm | |
Our quiz planned for 27th April 2020 was cancelled because of the pandemic.
Our (much delayed) next quiz will finally take place in October, at our usual venue (St Augustine's, Broxbourne), so save the date!

Tickets will go on sale from our July main meeting. If you bought tickets for the April 2020 quiz you can either swap them for new ones, or get a refund. Don't worry if you cannot find your old tickets, as we have a record of who bought them.
As before the ticket price will be £2 for LVU3A members and £2.50 for non-members, including tea and cake. Tickets must be purchased (or reserved) in advance; they will not be available on the door.
-----------------
-----------------------------------------------------------------------------------------------------------------------------

Group Sharing Agreement

Lea Valley U3A's Constitution
Lea Valley U3A Privacy Policy
--------------------------------------------------------------------------------------------------------------


VOLUNTEERS NEEDED TO LISTEN TO CHILDREN READ IN LOCAL PRIMARY SCHOOLS
Broxbourne Arts Forum ("BArts")
Lea Valley U3A is affiliated to BArts, and one of our members is present at a table in the bar area at all monthly meetings, with leaflets and information.
BArts offers activities and events which are not usually provided by the Borough of Broxbourne's Leisure and Entertainments programme.
It also represents the arts interests of individuals and member groups and negotiates with the Borough, so that the arts community may enjoy greater recognition and leisure facilities on a par with the provision for sports.
For more information either come to the table at our main meetings or visit the BArts website at:
www.broxbournearts.org.uk

---------------------------------------------------------------------------------------------------------------
Lea Valley Discussion Group
This local society, founded in 1976, meets on Monday evenings usually twice a month at the Methodist Church Hall, Middlefield Road, Hoddesdon.
For more information and contact details please
click on the link below:

------------------------------------------------------

- End -

TOP

'Click' word Top above to return to top of this page.