The Virtual U3A

The Virtual U3A (vU3a), which went live in January 2009, is an online-only U3A experience for those who are rendered isolated in some way by circumstances or geography and unable to play a full part in a terrestrial U3A. More information is available on the public website where one can also apply for membership.
Why not pay it a visit?
Virtual U3A Website
If you know anyone who might benefit, please pass the information on.


Exploring London Group 8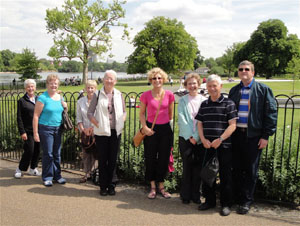 Walk around the Royal Parks.


Hoddesdon Heritage Weekend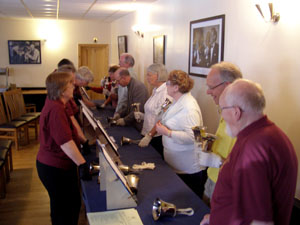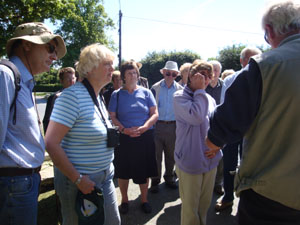 June Crew's Good Friday Nature Walk
Hertford Heath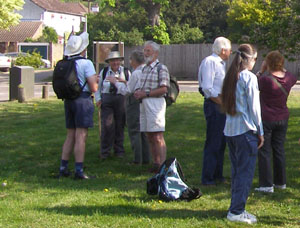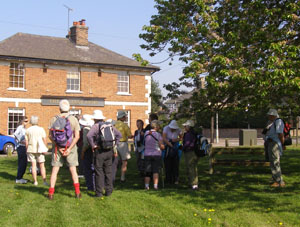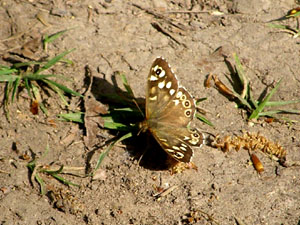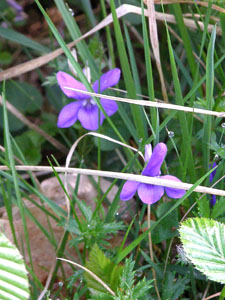 NEWSLETTER
Our newsletter has been produced as a downloadable (pdf) file, which should be compatible with any computer. It contains information covering meeting dates, forthcoming events, all our Groups etc.

To view the latest edition please "click" on the link:-

NEWSLETTER

Please note that contact details (phone numbers, e-mail addresses etc) for Group Leaders and Committee Members are

not

shown in this on-line version of the Newsletter, as this is open to anyone with access to the internet, and we wish to protect this information. Therefore members need to refer to the paper copy you may have collected at a meeting (or a copy may have been emailed to you direct), as those versions contain personal contact information.

Anyone

can use the club's email system to make contact with us - please refer to the left hand margin on the 'CONTACTS' page for details.
_________________________________________________________
CHAIRMAN'S CORNER – NOVEMBER 2018

As I write this, the temperature has dropped to 2ºC outside for the first time since the summer and reminds me that Winter is in the wings. You won't need telling, I'm sure, that Christmas is only a few weeks away.

Before then, though, we have some interesting events coming up in November and December.

You will have noticed that our speaker for November is Mike Brown, talking about

"Dear Old Blighty"

– how 'Tommies' fighting in the trenches referred to Britain back in WWI. This talk was deliberately chosen to commemorate 100 years since the end of the First World War. To help you get into the mood, songs from that time will be played over the PA system when you are in the Auditorium. Continuing the war theme, at our next Interest Afternoon on

November 19th

, we have a talk by Peter Fennell, one of our members, on

"Auschwitz and Other Camps".



There is no main meeting in the Spotlight in December, so this is your last chance to buy your ticket for the Carol Concert. This will be taking place at St Paul's Church, Hoddesdon on

Thursday, 6th December at 7.30 for 8pm

. We have booked Ware Town Brass to play, there will be several entertaining readings, and our own Lea Valley Singers will be singing their choice of carols to give you the chance to get your breath back after participating in the audience carols! It promises to be a joyous evening. Can I urge you to give us your support?

Sandwiched either side of Christmas we are holding two meetings for different sections of our membership. On

Monday December 10th

we are holding our annual 'thank-you' lunch for

Group Leaders

, and after our main meeting on

January 14th

, there will be a meeting in the Dinant Room for

New Members

, that is, people who have joined Lea Valley U3A since January 2018.

Looking ahead, we would like to hold an Interest Day/Afternoon on the theme of Gardening in April or May. Not being a gardener myself, I would welcome ideas from members about what you would like featured. One or two suggestions so far include a plant swap, maybe a speaker from Capel Manor. We need more ideas – please help!

I hope you enjoy your mince pies today, and in conclusion, I wish you all a Happy Christmas!
Mary Cole


Learn Laugh Live
__________________________________________________________________________________
XMAS CAROL CONCERT - THUR 6TH DECEMBER


Lea Valley and Broxbourne U3A's Joint Carol Concert takes place at St Paul's Church, Hoddesdon, Thursday, 6th December at 7.30pm for 8.00pm. Tickets are £5.

If you haven't bought your Carol Concert ticket yet, can I urge you to support Lea Valley in this venture? If you haven't yet made up your mind and intend to leave it until the last minute, you will be able to buy tickets
on the door.

Get into the Christmas spirit, and come and join in your favourite carols. In addition, Lea Valley Singers will be singing several carols and Christmas songs, and there will be seasonal items from Ware Town Brass, who were a big hit last year. To add variety, there will be readings from members of both U3As.

What a lovely way to begin the Christmas season!

_______________________________________________________________________
LINE DANCING GROUP


Lea Valley U3A Line Dancers celebrated Halloween 2018 in style. Here are the scary members in the 'Improvers' group:
There are more photos which you can see on the group's own page (see below for where you can view these).
If you have never tried Line Dancing before, come along and have a go. It's a good workout for your body and brain. We are a very sociable and happy group.

Come along and join us, keep fit and have a lot of fun!
Cyndy, our tutor, makes the whole session fun and is very patient.

We have both 'Improvers' and 'Beginners' sessions. Please go to the 'GROUPS' button in the top of the left margin, then visit our page for more details of when and where we meet.
--------------------------------------------------------------------------------------------------------------

NEW GROUPS FOR 2018
We are delighted to announce that several new groups were launched in 2018, namely

Art Appreciation, Astronomy,
Ballet, Scrabble

,
Table Tennis,
Tap Dancing
,
Walking Leisurely, and Food Appreciation.


Please click on the "Groups" button in the top left margin for more information, or refer to the NEWSLETTER which can be viewed via the link at the top of this page.

There are other proposed new groups, namely

'Popular Music (mainly 60's/70's), Bird and Nature Watch, Dog Walking, and Recorder Group.



We are always looking to set up new groups.
A few current suggestions are:- Quilting, Current Affairs, Wine Appreciation etc. There is no end to the range of subjects which may interest others.


Please read the Newsletter for the latest information, or speak to our Group Co-ordinator Dennis Bruce.

Please help us to provide more for our members.


Hoddesdon Library Chess Group

will warmly welcome LVU3A members. They meet on Mondays from 10am until noon. Cost is £2.50 including tea/coffee, Contact information can be found in paper copies of the Newsletter, or editions emailed to members. Alternatively contact us using the email in the margin on the 'CONTACTS' link.
________________________________________________________
Group Sharing Agreement

This arrangement is now up and running between 7 local U3As within the Agreement, namely Broxbourne, Ware, Cheshunt, Buntingford, Waltham Abbey, Hertford and Lea Valley.

The idea behind this is that where any of these other 6 U3As have groups that are keen to increase their numbers, they can open the group to members of LVU3A, and you will be allowed to attend those groups without having to join the other U3A. Conversely, where we have groups that are struggling with low numbers, they can participate and open up to the other 6 U3As.



It is very important to note is that members of our U3A can't just see a group in another U3A newsletter and go along and join it!

Only

those groups which are struggling to be viable and which have agreed to open up to

members from other participating U3As can be approached.



You will find a list of groups in the 6
other
participating U3As that are open to our members, together with their contact details, on the Secretary's Table in the foyer at main meetings. The list will be updated
regularly.

You may also find more information regarding these groups by visiting the website of the U3A concerned; these can be found by clicking in the "LINKS" box at the top left corner of the margin on this page.



The groups in this arrangement are (as at Nov 2018):



1) Broxbourne
Heritage Group..............................Monthly outings
Ballroom Sequence Dancing......First Friday 1400hrs – 1600 hrs Wormley Community Centre.
Stamp Collecting..........................Tuesdays 10.30
Darts & More.....Includes Table Tennis, Dominoes, Card Games etc. At Waltham Abbey Community Centre, Mondays 18.00-20.00. £4 inc Tea/Coffee.
2) Buntingford
Guitar for Beginners..........Alternate Mons 14.00-16.00, Crown PH, Buntingford. Contact Bill Hooper.
Pilates.................................Fridays 12.30-13.30
Spanish for Improvers......Thurdays pm.
3) Cheshunt
Bolivia/Canasta........Mondays P.M.
Chess
Rummikub......Friday A.M.
Sailing............Tuesdays
Moderate Walks A.M.
4) Hertford
Classical Concert Going....Monthly outings
Handbell Ringing............Fortnightly, Fridays 10.45 to Noon. Bengeo
Local Film & Theatre Group.
Table Tennis................Wednesday 13.45 Wodson Park.
Wine Appreciation ........Second Thursday 19.45 Ware Priory
5) Waltham Abbey
German for Beginners.... 2 groups First Friday & Third Monday both at 1400hrs
Local Amble................First Tuesday 10.00
Drama..........................Last Tuesday 1400hrs
Singing for Fun...........Thursday 13.30
Board Games.............Last Friday 1400hrs
Sunday Lunch .............First Sun, 12.30
6) Ware
Active Gardens...........2nd Wednesday 9.30 or 3rd Thursday 1400hrs
Ballroom Dancing.......Fridays 1400 hrs Must have partner
Choir.............................Fridays in term 10.45 to Noon
Computer Self Help....Third Thursday 1700 hrs
Cycling.........................Wednesday 9.45 3 group standards.
Dance Class ..............Wednesday 9.30
Geology.......................First Monday 9.30
Tai Chi.........................Tuesdays 1300hrs
The following Group Leaders at

Lea Valley

have agreed to open up their groups to the other U3A's in this arrangement (as at June 2018) :-

- ANTIQUES & COLLECTABLES
- LISTENING TO MUSIC
- SINGING FOR PLEASURE
- THEATRE.
There are certain conditions that apply to this arrangement, and these will also be on the Secretary's Table. One of main conditions is that should the group become full from members of it's own U3A, you will either have to leave the group or become a full member of that U3A.


If you have a query about the scheme, please contact either Dennis Bruce or
myself.


________________________________________________________
Lea Valley U3A Privacy Policy

Lea Valley U3A treats members' privacy rights seriously. The policy document in the link below sets out how we will deal with your 'personal information', that is information that could identify, or is related to the identity of, any Lea Valley U3A individual member.


________________________________________________________

Need help with your Computer, iPad etc?




Alan Paul

is the webmaster at Ravenshead U3A, in Nottinghamshire.

He has produced a set of excellent 'Computing Guides' which he is happy to share via our website. These cover a broad spectrum of subjects including using iPads and Samsung tablets, Emails, Excel (spreadsheets), using Google, explanation of 'Cloud' storage, copying CD's, address labels, managing photos etc.

At the bottom of his page he says that if you do not find what you want send him an email via that page and he will try to help.

You may be able to go straight to his page by clicking on the link below; failing this you can either copy and paste the line into the address bar at the top of your internet page, or type it in :-


________________________________________________________
THIRD AGE TRUST MONTHLY NEWSLETTER
The Third Age Trust issues a monthly national newsletter with news from the national office as well as from UK branches.

Visit the national U3A website page (go to the 'Links' page in the the top left of the margin). Under "Other Websites" you will find the U3A National Website.

On the 'About' tab on the website you can view the Newsletter Archive. You may need to register on the site and set up a password to access all content.

You can also arrange to have their new Newsletters emailed to you each time they are published.


--------------------------------------------------------------------------------------------------------------


VOLUNTEERS NEEDED TO LISTEN TO CHILDREN READ IN LOCAL PRIMARY SCHOOLS
Can you spare an hour or two a week to listen to children read in a local primary school? Schoolreaders is looking for more volunteers in Hertfordshire to carry out this important role. Reading time for many children at home and at school is often insufficient and one in four children are now leaving primary school unable to read to the required standard.


Please visit the website

www.schoolreaders.org

to join or call 01234 924111 for further information, or click on this link:
--------------------------------------------------------------------------------------------------------------
APPEAL FROM THE NATIONAL TRUST GROUP
We are looking for somebody to take over our National Trust group.

This involves organising visits to National Trust Properties.

Joan Ellis has run this group very successfully for many years but feels she needs to stand back for a while, for personal reasons, although she will be very willing to help whoever takes the group over.
These are very worthwhile visits for our members. Please let me know if you would like more information about what is involved. It would be a shame to see this group close because of lack of interest.
Please.contact our Group Co-ordinator Dennis Bruce or any committee member.
--------------------------------------------------------------------------------------------------------------


By clicking on the link below you can see a poster displaying the available, and their (very reasonable!) prices.
Do stop by the Sales table in the Foyer.

---------------------------------------------------------------------------------------------------------------

Broxbourne Arts Forum ("BArts")
Lea Valley U3A is affiliated to BArts, and one of our members is present at a table in the bar area at all monthly meetings, with leaflets and information.
BArts offers activities and events which are not usually provided by the Borough of Broxbourne's Leisure and Entertainments programme.
It also represents the arts interests of individuals and member groups and negotiates with the Borough, so that the arts community may enjoy greater recognition and leisure facilities on a par with the provision for sports.
For more information either come to the table at our main meetings or visit the BArts website at:
www.broxbournearts.org.uk

---------------------------------------------------------------------------------------------------------------
Lea Valley Discussion Group
This local society, founded in 1976, meets on Monday evenings usually twice a month at the Methodist Church Hall, Middlefield Road, Hoddesdon.
For more information and contact details please
click on the link below:

------------------------------------------------------

- End -

TOP

'Click' word Top above to return to top of this page.