The Virtual U3A

The Virtual U3A (vU3a), which went live in January 2009, is an online-only U3A experience for those who are rendered isolated in some way by circumstances or geography and unable to play a full part in a terrestrial U3A. More information is available on the public website where one can also apply for membership.
Why not pay it a visit?
Virtual U3A Website
If you know anyone who might benefit, please pass the information on.


Exploring London Group 8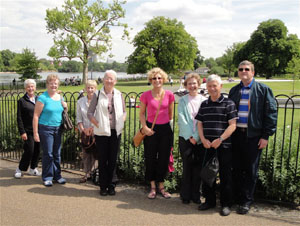 Walk around the Royal Parks.


Hoddesdon Heritage Weekend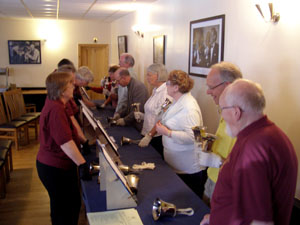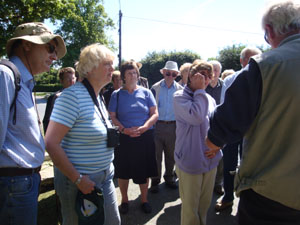 June Crew's Good Friday Nature Walk
Hertford Heath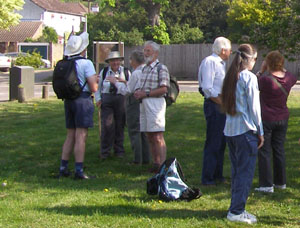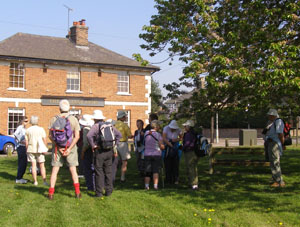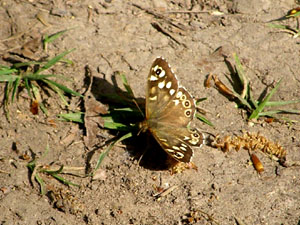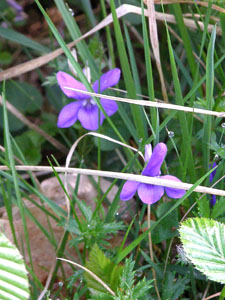 NEWSLETTER
Our newsletter has been produced as a downloadable (pdf) file, which should be compatible with any computer. It contains information covering meeting dates, forthcoming events, all our Groups etc.

To view the latest edition please "click" on the link:-

NEWSLETTER

Please note that contact details (phone numbers, e-mail addresses etc) for Group Leaders and Committee Members are

not

shown in this on-line version of the Newsletter, as this is open to anyone with access to the internet, and we wish to protect this information. Therefore members need to refer to the paper copy you may have collected at a meeting (or a copy may have been emailed to you direct), as those versions contain personal contact information.

Anyone can use the club's email system to make contact with us - please refer to the left hand margin on the 'CONTACTS' page for details.
_________________________________________________________
CHAIRMAN'S CORNER – JUNE 2018


This month, I want to tell you about the exciting things we have planned for you for our

Beatles - themed afternoon on Monday July 9th.



Our speaker, Tricia Thompson will be presenting "All My Loving – the lives and music of the Beatles".



Broxbourne Handbell Ringers

will be entertaining you with two contrasting Beatles numbers, Yesterday and Yellow Submarine. You will have an opportunity to join in the chorus for this as the words will be in the newsletter!

We are thrilled to have secured the services of the Beatles' official photographer, who will be putting on a display of photos of the band in the foyer and bar area. This will be a fascinating excursion into 60s nostalgia as we look at snapshots of the Beatles' life.

In addition, some of our groups will be featuring the Beatles in their displays.

Sugarcraft

,

Craft Unite

and

Painting for Pleasure

have all come up with exhibits.

Stan Benton has produced a photo quiz, in which you are invited to wander round the bar area, foyer and auditorium spotting the puzzle pictures and guessing the Beatles song title. There will be a prize for the person getting the most titles correct. This will be awarded at the August meeting.

To join in the spirit of the afternoon, you are very welcome to dress up in 60s-style gear as a homage to those 4 Lads from Liverpool - John, Paul, George and Ringo - who revolutionised music and popular culture in Britain and the world.


Mary Cole


Learn Laugh Live
__________________________________________________________________________________
BUSY FINGERS CRAFT GROUP
Royal Wedding Celebrations
Please open the June Newsletter from the link above and have a look on

page 7

at the brilliant display they made of the newleyweds and the rest of the Royal Family party.
__________________________________________________________________

SUGARCRAFT GROUP
Our Sugarcraft Group members have also been hard at work, and have items on display at Lowewood Museum until 23rd June.


Please open the June Newsletter from the link above and you will find photographs of the exhibits on

page 6.
__________________________________________________________________

LINE DANCING GROUP


Lea Valley U3A Line Dancers celebrated Christmas and Halloween 2017 in style. You can see pictures by clicking on the link below:
ftp://ftp.lvu3a.org.uk/LineDancersJan2018.pdf
Come along and join us, keep fit and have a lot of fun !!

If you have never tried Line Dancing before, come along and have a go. It's a good workout for your body and brain. We are a very sociable and happy group.

Cyndy, our tutor, makes the whole session fun and is very patient with all of us.

We have both 'Improvers' and 'Absolute Beginners' sessions. Please go to the 'GROUPS' button in the top of the left margin, then visit our page for more details of when and where we meet.

--------------------------------------------------------------------------------------------------------------

NEW GROUPS FOR 2018
We are delighted to announce that two new groups launched in 2018, namely

Scrabble

and

Art Appreciation

.

Please click on th "Groups" button in the top left margin for more information.

There are several other new groups which nearly have sufficient numbers interested to start, namely

'Astronomy', 'Food Appreciation', 'Table Tennis', 'Tap Dancing

', and

'Visiting Churches'

.

We are always looking to set up new groups.
A few suggestions are:- Quilting, Current Affairs, Wine Appreciation etc. There is no end to subjects which may interest others.


Please read the Newsletter for the latest information, or speak to our Group Co-ordinator Dennis Bruce.

Please help us to provide more for our members.


________________________________________________________
Group Sharing Agreement

This arrangement is now up and running between 7 local U3As within the Agreement, namely Broxbourne, Ware, Cheshunt, Buntingford, Waltham Abbey, Hertford and Lea Valley.

The idea behind this is that where any of these other 6 U3As have groups that are keen to increase their numbers, they can open the group to members of LVU3A, and you will be allowed to attend those groups without having to join the other U3A. Conversely, where we have groups that are struggling with low numbers, they can participate and open up to the other 6 U3As.



It is very important to note is that members of our U3A can't just see a group in another U3A newsletter and go along and join it!

Only

those groups which are struggling to be viable and which have agreed to open up to

members from other participating U3As can be approached.





You will find a list of groups in the other 6 participating U3As that are open to

new members, together with their contact details, on the Secretary's Table in

the foyer at main meetings. The list will be updated

regularly.

The following Group Leaders at Lea Valley have agreed to open up their groups to the other U3A's in this arrangement (as at June 2018) :-

- ANTIQUES & COLLECTABLES
- FILM GROUP
- LISTENING TO MUSIC
- SINGING FOR PLEASURE
- THEATRE.
There are certain conditions that apply to this arrangement, and these will also be on the Secretary's Table. One of main conditions is that should the group become full from members of it's own U3A, you will either have to leave the group or become a full member of that U3A.


If you have a query about the scheme, please contact either Dennis Bruce or
myself.


________________________________________________________
Lea Valley U3A Privacy Policy

Lea Valley U3A treats members' privacy rights seriously. The policy document in the link below sets out how we will deal with your 'personal information', that is information that could identify, or is related to the identity of, any Lea Valley U3A individual member.


________________________________________________________

HODDESDON LIBRARY REACHES 40th ANNIVERSARY
We send our congratulations to Hoddesdon Library as they reach their 40th Anniversary.

Our Busy Fingers Group made a Garden Tea Party display which was on show in the library from 3rd to 14th October, as part of their celebrations.

You can see pictures of the display by clicking on the links below:


.
--------------------------------------------------------------------

THIRD AGE TRUST MONTHLY NEWSLETTER
The Third Age Trust issues a monthly national newsletter with news from the national office as well as from UK branches.

Visit the national U3A website page (go to the 'Links' page in the the top left of the margin). Under "Other Websites" you will find the U3A National Website.

On the 'About' tab on the website you can view the Newsletter Archive. You may need to register on the site and set up a password to access all content.

You can also arrange to have their new Newsletters emailed to you each time they are published.


--------------------------------------------------------------------------------------------------------------


VOLUNTEERS NEEDED TO LISTEN TO CHILDREN READ IN LOCAL PRIMARY SCHOOLS
Can you spare an hour or two a week to listen to children read in a local primary school? Schoolreaders is looking for more volunteers in Hertfordshire to carry out this important role. Reading time for many children at home and at school is often insufficient and one in four children are now leaving primary school unable to read to the required standard.


Please visit the website

www.schoolreaders.org

to join or call 01234 924111 for further information, or click on this link:
--------------------------------------------------------------------------------------------------------------
APPEAL FROM THE NATIONAL TRUST GROUP
We are looking for somebody to take over our National Trust group.

This involves organising visits to National Trust Properties.

Joan Ellis has run this group very successfully for many years but feels she needs to stand back for a while, for personal reasons, although she will be very willing to help whoever takes the group over.
These are very worthwhile visits for our members. Please let me know if you would like more information about what is involved. It would be a shame to see this group close because of lack of interest.
Please.contact our Group Co-ordinator Dennis Bruce or any committee member.
--------------------------------------------------------------------------------------------------------------


By clicking on the link below you can see a poster displaying the available, and their (very reasonable!) prices.
Do stop by the Sales table in the Foyer.

---------------------------------------------------------------------------------------------------------------

Broxbourne Arts Forum ("BArts")
Lea Valley U3A is affiliated to BArts, and one of our members is present at a table in the bar area at all monthly meetings, with leaflets and information.
BArts offers activities and events which are not usually provided by the Borough of Broxbourne's Leisure and Entertainments programme.
It also represents the arts interests of individuals and member groups and negotiates with the Borough, so that the arts community may enjoy greater recognition and leisure facilities on a par with the provision for sports.
For more information either come to the table at our main meetings or visit the BArts website at:
www.broxbournearts.org.uk

---------------------------------------------------------------------------------------------------------------
Lea Valley Discussion Group
This local society, founded in 1976, meets on Monday evenings usually twice a month at the Methodist Church Hall, Middlefield Road, Hoddesdon.
For more information and contact details please
click on the link below:

------------------------------------------------------

- End -

TOP

'Click' word Top above to return to top of this page.