The Virtual U3A

The Virtual U3A (vU3a), which went live in January 2009, is an online-only U3A experience for those who are rendered isolated in some way by circumstances or geography and unable to play a full part in a terrestrial U3A. More information is available on the public website where one can also apply for membership.
Why not pay it a visit?
Virtual U3A Website
If you know anyone who might benefit, please pass the information on.


Exploring London Group 8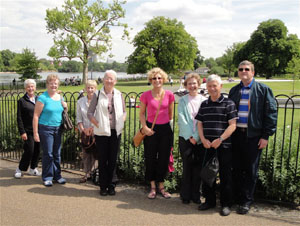 Walk around the Royal Parks.


Hoddesdon Heritage Weekend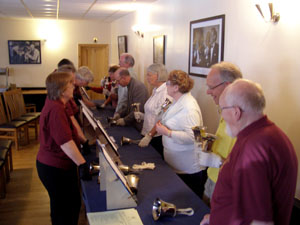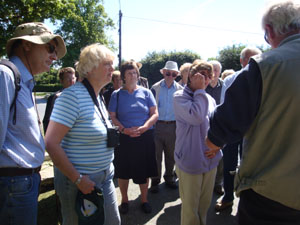 June Crew's Good Friday Nature Walk
Hertford Heath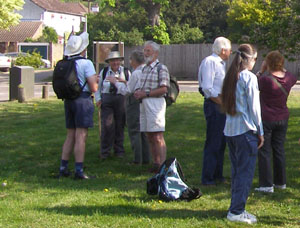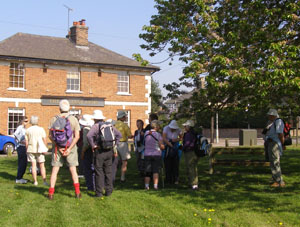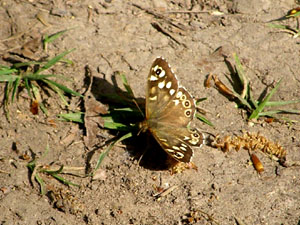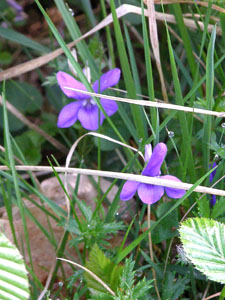 Dear Members,

I am writing to you all to keep you informed of the latest changes at Lea Valley U3A. In the light of the current directives from the Government, I am sure you won't be surprised to know that there will be no Main Meetings of LVU3A at The Spotlight until further notice, not least because this venue is closed;
the Council have advised that it could
remain closed until late 2021.
However in the meantime our Guest Speakers will still deliver their talks online by Zoom for you to watch.



If you are unsure about using Zoom or need some help, please get in touch via our "CONTACTS" page.

John Mills' Fun Quiz planned for April 2020 was cancelled, and as the effects of the pandemic continue to impact our 'normal' way of living it is unlikely that we will be able to safely run another until sometime in 2021.

During this time, it is important to do whatever we can to stay in touch with each other, whether by phone, letter, social media or video link. We at LVU3A have put together new-format newsletters which we will issue in place of the normal versions. We will also issue interim 'bulletins' with further information. These publications will be sent via email to most members, and we will send paper copies by post to those not on email.

With more time on your hands, maybe you would like to consider writing something for us? I attach a list of suggestions which might set the creative juices flowing! (Click on the link to open):

Finally, our National Office, the Third Age Trust ("TAT") issues monthly online newsletters full of great ideas on how to stay connected and involved during these difficult times. The TAT has asked committees to encourage members to sign up for the newsletter, so I will sign off with a link to our national U3A website:



Either click on the link (or type the website address into your address bar) and then scroll down to the foot of the main page. Under the heading Quick Links there is a heading "Newsletter Signup". Click on this and you are taken to a page where you can input your details and receive the newsletter.
I hope you find this helpful.

Stay well and safe!

Mary Cole, Chairman
_________________________________________________

At present all events and information throughout this website and in the attached Newsletter may be subject to change and/or cancellation, and you are advised to check with the Group Leaders for the latest situation before attending any meetings or events.
If you have no means of contacting Group Leaders directly, please click in the "CONTACTS" area in the box at the top left of this page. You will be taken to a new page, and the bottom of the left margin is Lea Valley U3A's email address. You can send a message which will reach a member of the Committee, who will either respond direct or pass it on to someone that can help.
--------------------------------------------------------------------------------

NEWSLETTER
Our newsletter has been produced as a downloadable (pdf) file, which should be compatible with any computer. It contains information covering meeting dates, forthcoming events, all our Groups etc.

To view the latest edition please "click" on the link:-

NEWSLETTER

Please note that contact details (phone numbers, e-mail addresses etc) for Group Leaders and Committee Members are

not

shown in this on-line version of the Newsletter, as this is open to anyone with access to the internet, and we wish to protect this information. Therefore members need to refer to the paper copy you may have collected at a meeting (or a copy may have been emailed to you direct, or posted to members not on email), as those versions contain personal contact information.

Anyone

can use the club's email system to make contact with us - please refer to the left hand margin on the 'CONTACTS' page for details.
_________________________________________________________
MEMBER LINK
The Third Age Trust (TAT) has informed us about a new initiative for all u3a members called Member Link. The aim is to ensure that every member in every u3a can still participate in u3a life. There is a link below to click on which will take you to a page about the scheme, where you can download and print a colour or black and white leaflet. It may give you some ideas for things to do as lockdown continues!. To go to the page, which is on the main U3A website, please "click" on the link:-

https://www.u3a.org.uk/member-link
_________________________________________________________
| | | |
| --- | --- | --- |
| | FACEBOOK | |
_______________________________________________________
SEE WHAT OUR U3A CAN OFFER YOU

One of our members, John Astin, produced another excellent video in December 2019 showing what happens at
Lea Valley
U3A. Sadly John passed away in March 2021.
The video includes comments from a few members who explain what joining us has meant to them, and an insight into what some of our groups get up to.

It is available to watch on YouTube.To view, please click on the link below:

https://www.youtube.com/watch?v=3ECUfIJ7nn8
Why not come along to one of our main meetings, in person when they re-start or by Zoom in the meantime, and give us a try? Details of when and where we meet can be found on the 'Home' page.
_________________________________________________________

CHAIRMAN'S CORNER – (FROM MAY 2021 NEWSLETTER)

As I write this, we are currently on course for the greater easing of restrictions on May 17th, so in this issue we are looking at our

Groups

. You can find out about potential new groups, those groups that are flourishing on Zoom, those already re-opened or about to re-open, and sadly, those groups that will need support if they are to stay open.

I am delighted to tell you that

we have a new Chairman!

After reading my appeal in the last newsletter,

Glynis Evans

has stepped forward, and is already co-opted to the Committee to shadow me over the next few months. Sighs of relief all round! To add to the good news, David and Sara Pracy have come forward to shadow Tony Crowther as Mem. Sec. before deciding which one will join the committee officially. In addition, another lady is seriously considering the Groups Co-ordinator role.

All splendid news!



However,

we still need a Vice-Chair

. Having done a great job in the role for 4 years, Pam Benton is stepping down. She writes about the role further on in the newsletter. I wonder if a member with previous committee experience, even from a few years ago, might be interested in the role? As Pam says, you make the role your own, so it need not be onerous.

Perhaps all you ex-committee members out there could think about it?
Mary Cole
Chairman
Learn Laugh Live
__________________________________________________________________________________
SPEAKERS FOR 2021
Several speakers have been booked for 2021. They will probably do their presentations by "Zoom", assuming The Spotlight is still closed. Please click on the link of each one for more information:-



1. Monday May 10th 2021 at 2pm. "Reliving Our Story" A vivid pastiche of our post-war social and cultural revolution.

2. Monday June 14th 2021 at 2pm - Accoustic Duo "Fools Gold". New show for 2021 entitled "Dark Light":

https://www.foolsgoldacoustic.co.uk/darklight
__________________________________________________________________________________

| | | |
| --- | --- | --- |
| | LVU3A FUN QUIZZES | |
Our quiz planned for 27th April 2020 was cancelled because of the pandemic.
We had hoped to run our next quiz in October 2020, but in view of the ongoing Covid 19 situation, it was neither practical nor safe to do so.

We hope to run our next quiz sometime in 2021, depending on how matters develop. If you have bought tickets for the April 2020 quiz, once main meetings re-start we propose either to offer refunds, or possibly exchange the 2020 tickets for 2021 ones. If anyone would prefer to have a cash refund now
please get in touch through the 'Contacts' route at the top left of this page.
-----------------
-----------------------------------------------------------------------------------------------------------------------------

NEW GROUPS IN 2018-2020
Several new groups have been launched in recent years.

In 2018 we started groups in

Art Appreciation, Astronomy,
Ballet, Scrabble

,
Table Tennis,
Tap Dancing
,
Walking Leisurely, and Food Appreciation.

In 2019
'Popular Music' (1950's to 1980's),
Bird and Nature Watch,
and
Nautical Interest
also launched.

In 2020 to date

Walking Netball and Chi Kung

groups have started.


Please click on the "Groups" button in the top left margin for more information, or refer to the NEWSLETTER which can be viewed via the link at the top of this page.

There are other proposed new groups, including

Recorder Group,

Church Visits and a second Cribbage group.



We are always looking to set up new groups.
A few current suggestions are:- Quilting, Current Affairs, Wine Appreciation etc. There is no end to the range of subjects which may interest others.


Please read the Newsletter for the latest information, or speak to our Group Co-ordinator Dennis Bruce.

Please help us to provide more for our members.


Hoddesdon Library Chess Group

will warmly welcome LVU3A members. They meet on Mondays from 10am until noon. Cost is £2.50 including tea/coffee, Contact information can be found in paper copies of the Newsletter, or editions emailed to members. Alternatively contact us using the email in the margin on the 'CONTACTS' link.
--------------------------------------------------------------------------------------------------------------
Group Sharing Agreement

This arrangement is now up and running between 7 local U3As within the Agreement, namely Broxbourne,
Buntingford,
Cheshunt
,
Hertford
, Waltham Abbey,
Ware,
and
Lea Valley.

The idea behind this is that where any of these other 6 U3As have groups that are keen to increase their numbers, they can open the group to members of LVU3A, and you will be allowed to attend those groups without having to join the other U3A. Conversely, where we have groups that are struggling with low numbers, they can participate and open themselves up to members of the other 6 U3As.



It is very important to note is that members of our U3A can't just see a group in another U3A newsletter and go along and join it!

Only

those groups which are struggling to be viable and which have agreed to open up to

members from other participating U3As can be approached.



1) Broxbourne
Please click on the link to go to the relevant page on Broxbourne U3A's Group Sharing page on their website:

https://u3asites.org.uk/broxbourne/page/110810
2) Buntingford
Please click on the link to go to the relevant page on Buntingford U3A's Group Sharing page on their website:
Please note this link is currently in draft form awaiting updating, and does NOT show the Buntingford groups that are in this scheme.
https://u3asites.org.uk/buntingford/page/110569
3) Cheshunt
Please click on the link to go to the relevant page on Cheshunt U3A's Group Sharing page on their website:

https://u3asites.org.uk/cheshunt/page/110585


4) Hertford & District
Please click on the link to go to the relevant page on Hertford & District U3A's Group Sharing page on their website:

https://hertfordu3a.org.uk/groups/east-herts-group-sharing/804-hertford-and-district-u3a-shared-groups.html
5) Waltham Abbey
Please click on the link to go to the relevant page on Waltham Abbey U3A's Group Sharing page on their website:

https://u3asites.org.uk/waltham-abbey/page/111107
6) Ware
Please click on the link to go to the relevant page on Ware U3A's Group Sharing page on their website:

https://u3asites.org.uk/ware/page/111056
The groups at

Lea Valley U3A

which have agreed to open up their groups to the other U3A's in this arrangement (as at June 2019) can be found by opening this link:



LVU3A Group Sharing



If you have a query about the scheme, please contact
me.


________________________________________________________
Lea Valley U3A Privacy Policy

Lea Valley U3A treats members' privacy rights seriously. The policy document in the link below sets out how we will deal with your 'personal information', that is information that could identify, or is related to the identity of, any Lea Valley U3A individual member.


________________________________________________________


Disputes (Complaints, Discipline and Grievances)
The U3A (Central Office) provides guidance to branches should disputes occur. There are three documents published which give procedural guidance covering 'Complaints', 'Disciplinary', and 'Grievance'.

You can view these by clicking on the links below:-

Complaints Procedure

Disciplinary Procedure

Grievance Procedure
________________________________________________________
Need help with your Computer, iPad etc?




Alan Paul

is the webmaster at Ravenshead U3A, in Nottinghamshire.

He has produced a set of excellent 'Computing Guides' which he is happy to share via our website. These cover a broad spectrum of subjects including using iPads and Samsung tablets, Emails, Excel (spreadsheets), using Google, explanation of 'Cloud' storage, copying CD's, address labels, managing photos etc.

At the bottom of his page he says that if you do not find what you want send him an email via that page and he will try to help.

You may be able to go straight to his page by clicking on the link below; failing this you can either copy and paste the line into the address bar at the top of your internet page, or type it in :-


________________________________________________________
THIRD AGE TRUST MONTHLY NEWSLETTER
The Third Age Trust issues a monthly national newsletter with news from the national office as well as from UK branches.

Visit the national U3A website page (go to the 'Links' page in the the top left of the margin). Under "Other Websites" you will find the U3A National Website.

On the 'About' tab on the website you can view the Newsletter Archive. You may need to register on the site and set up a password to access all content.

You can also arrange to have their new Newsletters emailed to you each time they are published.


--------------------------------------------------------------------------------------------------------------


VOLUNTEERS NEEDED TO LISTEN TO CHILDREN READ IN LOCAL PRIMARY SCHOOLS
Can you spare an hour or two a week to listen to children read in a local primary school? Schoolreaders is looking for more volunteers in Hertfordshire to carry out this important role. Reading time for many children at home and at school is often insufficient and one in four children are now leaving primary school unable to read to the required standard.


Please visit the website

www.schoolreaders.org

to join or call 01234 924111 for further information, or click on this link:
Broxbourne Arts Forum ("BArts")
Lea Valley U3A is affiliated to BArts, and one of our members is present at a table in the bar area at all monthly meetings, with leaflets and information.
BArts offers activities and events which are not usually provided by the Borough of Broxbourne's Leisure and Entertainments programme.
It also represents the arts interests of individuals and member groups and negotiates with the Borough, so that the arts community may enjoy greater recognition and leisure facilities on a par with the provision for sports.
For more information either come to the table at our main meetings or visit the BArts website at:
www.broxbournearts.org.uk

---------------------------------------------------------------------------------------------------------------
Lea Valley Discussion Group
This local society, founded in 1976, meets on Monday evenings usually twice a month at the Methodist Church Hall, Middlefield Road, Hoddesdon.
For more information and contact details please
click on the link below:

------------------------------------------------------

- End -

TOP

'Click' word Top above to return to top of this page.