The Virtual U3A

The Virtual U3A (vU3a), which went live in January 2009, is an online-only U3A experience for those who are rendered isolated in some way by circumstances or geography and unable to play a full part in a terrestrial U3A. More information is available on the public website where one can also apply for membership.
Why not pay it a visit?
Virtual U3A Website
If you know anyone who might benefit, please pass the information on.


Exploring London Group 8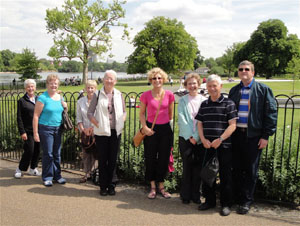 Walk around the Royal Parks.


Hoddesdon Heritage Weekend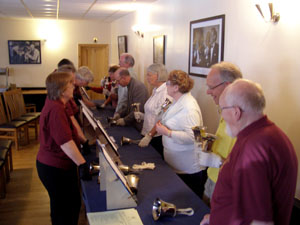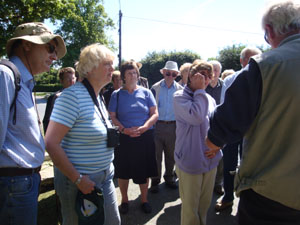 June Crew's Good Friday Nature Walk
Hertford Heath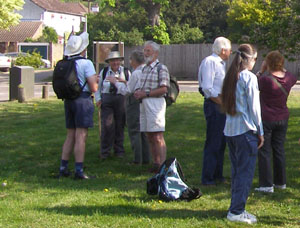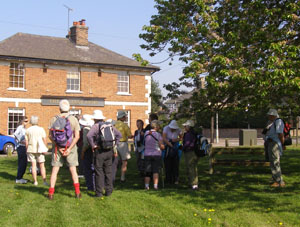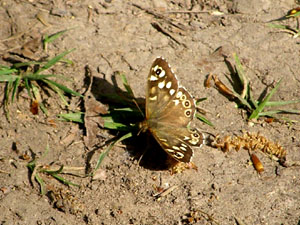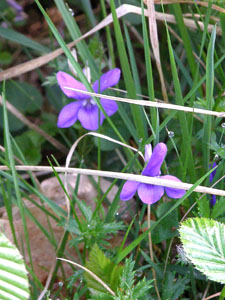 NEWSLETTER
Our newsletter has been produced as a downloadable (pdf) file, which should be compatible with any computer. It contains information covering meeting dates, forthcoming events, all our Groups etc.

To view the latest edition please "click" on the link:-

NEWSLETTER

Please note that contact details (phone numbers, e-mail addresses etc) for Group Leaders and Committee Members are

not

shown in this on-line version of the Newsletter, as this is open to anyone with access to the internet, and we wish to protect this information. Therefore members need to refer to the paper copy you may have collected at a meeting (or a copy may have been emailed to you direct), as those versions contain personal contact information.
Anyone can use the club's email system to make contact with us - please refer to the left hand margin on the 'CONTACTS' page for details.
_________________________________________________________
CHAIRMAN'S CORNER – OCTOBER 2017
"I Did It My Way"
I have been trying to think of what to say about my five years as your Chairman, eight years in total on the committee, and decided that Frank's song sums it up exactly!

I did do it my way and must sincerely thank all our members for the enormous amount of support and encouragement you have given me throughout that time.

I have enjoyed every minute, well almost, and feel that what has been achieved over this time has been exceptional and has made our branch very successful.

The Third Age Trust have big plans for the future of the U3A movement, starting today with a monthly newsletter from Head Office which will be available in the foyer for you. This will help you to keep in touch with what is happening around the UK.

It is difficult to move on but I shall remain a very "active" member and will enjoy seeing you all at our meetings.


Barbara Cordina - Chairman

Lea Valley U3A – a warm smile and a friendly face.
Learn, Laugh, Live the U3A Way
_________________________________________________________

HELP FOR HEROES - A THANK YOU
Carol Groves who gave us a most interesting Talk in September about "Help For Heroes" has asked us to thank our members for your kind donations which totalled £501.

_________________________________________________________

Our Interest Afternoon in September entitled "Talking Shop" was very well attended by members, and we would like to thank Morrisons in Hoddesdon for supporting the event by donating shopping bags for all those present.

Their help was much appreciated.
________________________________________________________
CHRISTMAS CAROL CONCERT - FRIDAY 8TH DECEMBER
Our joint Carol Concert with Broxbourne U3A will be held on the above date; 7pm for 7.30pm. It will be held this year at Broxbourne Parish Church, St Augustine's, Churchfields, Broxbourne.

Music will be provided by The Ware Brass Band, and as usual the choirs of Lea Valley U3A and Broxbourne U3A will be performing.

Tickets, which cost £4, will be on sale at our monthly meetings, in the foyer.

_________________________________________________________

CHRISTMAS CAROL CONCERT - READERS REQUIRED
We are looking for two LVU3A members who would like to be readers at the Carol Concert. (see above)

Experience not essential, you can select your own reading or we can advise.

If you are interested please advise Mary Cole as soon as possible.
________________________________________________________

THE HERTS NETWORK OF U3As ANNUAL QUIZ - RESULT
On Friday September 22nd, six of our members represented the Lea Valley at the Network Quiz in Welwyn. The team was: Laurence Cole, Mary Cole, Jean Jones, Lynette Belch, David Pracy, and last-minute replacement Juliet Hatfull.

Despite getting full marks on our Joker round and one other round we came 13th, 11 points behind the winners – better luck next time!

We were the only team from the south-east corner of the county. We always welcome new quiz members – watch this space next year.


________________________________________________________

INTEREST AFTERNOON - MON 20th NOVEMBER (2 - 4pm)
"From Flanders Field to the Tower"


A talk by Jennifer Thomas at the Parish Centre Broxbourne, covering 100 years of history, introducing some significant people, tracing the history of the poppy, and realising its significance today. There will be poppy-related goods on sale
afterwards.

Tickets, which include tea and cake, are £3 for Members (£4 for Non-Members). They will be on sale at our main meetings, and on the door, but please try to buy in advance if possible as this helps us to cater for the correct numbers and allows us to set out the relevant number of places at the venue.

For more information click on the link below:

From Flanders Field to the Tower

________________________________________________________

FORTHCOMING SPEAKER AT OUR NOVEMBER MEETING
Speaker: Mr James Higgs

James' talk is entitled

"In the Steps of a Wedding Toastmaster".



With his motto, "Have Gavel, Will Travel", James Higgs has been a Toastmaster since 2005. He will be telling us what the job entails, and possibly wearing his red tailcoat!

_________________________________________________________
HODDESDON LIBRARY REACHES 40th ANNIVERSARY
We send our congratulations to Hoddesdon Library as they reach their 40th Anniversary.

Our Busy Fingers Group have made a Garden Tea Party display which will be on show in the library from 3rd to 14th October, as part of their celebrations.

You can see pictures of the display by clicking on the links below:


.
_________________________________________________________
NEW GROUP COMING SOON-
_

"BOY'S TOYS - GIRLS WELCOME"
Join us on visits to places of interest to the boys amongst us, although girls are very welcome. Day visits to naval dockyards, airfields, museums, etc, suggestions invited from members, either by car share, minibus, coach or whatever is needed.

Watch this space next month for more news and contact us if you are interested in taking part.
_________________________________________________________

THE HISTORY OF OUR GROUPS
To mark our 25
th
Anniversary in 2017 our Group Leaders contributed to a commemorative booklet entitled "HISTORY OF OUR INTEREST GROUPS, 1992 – 2017".
The content was then compiled by our then Chairman, Barbara Cordina, and the result can be seen by clicking on the link below. This is a wonderful record of the multitude of Groups we have, which are the lifeblood of our U3A.
(Please be patient, as it is a large file, and may take several seconds to open, depending on the speed of your computer.)


------------------------------------------



SILVER ANNIVERSARY BROCHURE
As part of our 25 Year Celebrations, Lee Rayner and Joan Underwood produced a 25th Anniversary brochure.

This contains details of our 25 year history since 1992, with photographs, and is very interesting. We thank them for their hard work on this project. which can be seen by clicking on the link below.
--------------------------------------------------------------------

| | | |
| --- | --- | --- |
| | | |
Starting at 1.30pm prompt at St. Augustine's Parish Centre, Broxbourne.
Tickets will be on sale at our monthly meetings and on the door on the day, subject to venue capacity.

Admission still only £2

(£2.50 for non-LVU3A members) – includes tea, cake and prizes!
Arrange your own teams on tables of 8, or just go along and join a table when you get there, and make some new friends!

Come and (gently) exercise those brain cells at a quiz which we have designed to be not too difficult!


-------------------------------------------------------------------
THIRD AGE TRUST MONTHLY NEWSLETTER
The Third Age Trust issues a monthly national newsletter with news from the national office as well as from the UK. Click on this link to read:


-------------------------------------------------------------------
SHARED LEARNING PROJECT - STEPHEN WARNER DIARIES
Lowewood Museum

are giving Lea Valley U3A members the opportunity to take part in their research project based on the diaries of Stephen Warner, the great grandson of John Warner who lived in Hoddesdon. During the First World War he served with the St Johns Ambulance Division of the Royal Army Medical Corps in Etapes and then went on to join the 3rd Battalion of the Essex Regiment and fought on the front line in France, receiving the Military Cross for his work.


The Museum are looking for volunteers to research the military aspects of his diaries and also the medical reports and if they wish to relay their memories of the time, particularly if they had any connection with the Essex Regiment or the Royal Army Medical Corp. They are hoping to complete an exhibition by May 2018.


If you are at all interested in taking part in this research please speak to me or any member of the committee and we can give you more information.
--------------------------------------------------------------------------------------------------------------


VOLUNTEERS NEEDED TO LISTEN TO CHILDREN READ IN LOCAL PRIMARY SCHOOLS
Can you spare an hour or two a week to listen to children read in a local primary school? Schoolreaders is looking for more volunteers in Hertfordshire to carry out this important role. Reading time for many children at home and at school is often insufficient and one in four children are now leaving primary school unable to read to the required standard.


Please visit the website

www.schoolreaders.org

to join or call 01234 924111 for further information, or click on this link:
--------------------------------------------------------------------------------------------------------------
APPEAL FROM THE NATIONAL TRUST GROUP
We are looking for somebody to take over our National Trust group.

This involves organising visits to National Trust Properties.

Joan Ellis has run this group very successfully for many years but feels she needs to stand back for a while, for personal reasons, although she will be very willing to help whoever takes the group over.
These are very worthwhile visits for our members. Please let me know if you would like more information about what is involved. It would be a shame to see this group close because of lack of interest.
Barbara Cordina

--------------------------------------------------------------------------------------------------------------


LINE DANCING GROUP
Monday Mornings from 11am at Barclay Hall, Hoddesdon

Our first session was on 16th February 2015 and we have now been going for over 2 years. During this time we have danced at the Spotlight three times at Lea Valley meetings and at a BArts event representing Lea Valley U3A. The first time was quite an achievement because the class had not been going very long, so the dancers were mainly beginners and very brave to get up and have a go.

We are performing again at the Lea Valley Silver Celebration in July.

We held a Marie Curie session this year and raised £150. This is even better than last year when the figure was £129. Under Cyndy's supervision and encouragement the class has improved greatly and we all have a good laugh. Although we learn many dances the main aim is for it to be a social occasion and to enjoy ourselves. We celebrate big time at Christmas by dressing in red and white and having a buffet after our class. We are a very happy bunch and always welcome new members, why not come along and have a go !!!

Carol Farren – Group Leader


--------------------------------------------------------------------------------------------------------------
INTEREST GROUPS
Many of you are members of our Interest Groups and they cover a wide variety of subjects and activities.

However, we are always looking for new ideas for different groups from our members, and our Group Coordinator, Viv Rayner, will help to set up new groups.

Just speak to any member of the committee if you have any suggestions, we are not asking you to be involved yourself unless you want to, we just need the ideas.

A few suggestions from me: Scrabble, Quilting, Exploring Local Churches, Current Affairs, Wine Appreciation, there is no end to subjects which may interest others.

Please help us to provide more for our members.

--------------------------------------------------------------------------------------

Celebration of 1000 U3As, Plus Special Offers For Members


The Third Age Trust (National Office of the U3A) have placed a copy of the video recording of the Celebration of 1,000 U3As on YouTube. This can be viewed by clicking on this link:
https://www.youtube.com/watch?v=G7R5A9-CHx0&list=PLsB2t41TNozElxU_rxR31nRAcwOj40ij1&index=1

They have also announced a special offer which are available to members.

This is from a company called "My History" who are specialists in genealogy (family history) supplies, where if you enter the dsicount code U3A2017 you will get 10% off.
---------------------------------------------------------------------------------------------------------------------------

By clicking on the link below you can see a poster displaying the available, and their (very reasonable!) prices.
Do stop by the Sales table in the Foyer.

---------------------------------------------------------------------------------------------------------------

Broxbourne Arts Forum ("BArts")
Lea Valley U3A is affiliated to BArts, and one of our members is present at a table in the bar area at all monthly meetings, with leaflets and information.
BArts offers activities and events which are not usually provided by the Borough of Broxbourne's Leisure and Entertainments programme.
It also represents the arts interests of individuals and member groups and negotiates with the Borough, so that the arts community may enjoy greater recognition and leisure facilities on a par with the provision for sports.
For more information either come to the table at our main meetings or visit the BArts website at:
www.broxbournearts.org.uk

---------------------------------------------------------------------------------------------------------------
Lea Valley Discussion Group
This local society, founded in 1976, meets on Monday evenings usually twice a month at the Methodist Church Hall, Middlefield Road, Hoddesdon.
For more information and contact details please
click on the link below:

------------------------------------------------------

- End -

TOP

'Click' word Top above to return to top of this page.